Recipe: Venison Wellington
Looking for a hearty, comforting meal for the winter months? Maybe something to impress your family and friends at a dinner party? We have the perfect recipe for you, and the wine to go with it! It takes medium skill and it takes 1.5-2 hours to make.
Venison Wellington with Roast root Vegetables and a glass of Prima Donna Tannat 2011
You will need:
2 venison steaks (approx. 100g each)
4 slices Parma or Serrano ham
100g chestnut mushrooms
1 tsp wholegrain mustard
1 pack pre-rolled puff pastry
1 egg
2 tbsp milk
2 carrots
1 parsnip
1 small red onion
3 tbsp olive oil
2 sprigs thyme, leaves only (dry thyme works too)
Step-by-step process:
1) Heat the oven to 200? (180 if you have a fan oven, gas mark 6). Peel carrots, parsnip and onion and chop them into large chunks. Toss them with the oil and thyme and salt according to taste. Place in a roasting dish and roast for 45 minutes, turning halfway through.
2) Finely dice the mushrooms and cook for 10 minutes over a medium heat in a non-stick pan, season with salt and pepper. Stir through the mustard, and set aside to cool.
3) Bring another pan to a high heat and generously season the venison. Once hot, fry for 30 seconds on each side, brown the edges and remove from the heat.
4) Cut the pastry into four equal pieces, set two aside. Lay two slices of Parma ham in a cross shape on each of the other pastry pieces. Place a venison steak in the middle of each cross, and spoon the mushroom mixture equally across the top of the two steaks. Fold the ends of the ham over to form parcels. Lay the remaining two pastry squares over the top of the parcels, and crimp the pastry layers together. Trim away any excess, leaving a 1.5 cm margin around the meat.
5) Carefully transfer the wellingtons to a non-stick baking tray. Pierce a small hole in the top of each for steam to escape. Beat the milk and egg together and brush on the pastry (this will make it golden and shiny when baked).
6) Bake for 20 minutes, until golden brown. Rest for 5 minutes before plating alongside the roast root vegetables.
Serve with Bodega Stagnari Prima Donna Tannat 2011, a full-bodied red from Uruguay. This deeply coloured, richly flavoured red with notes of blueberries and fresh blackberries with a velvety finish. The Prima Donna Tannat is the perfect steak wine and a flawless accompaniment to any indulgent red meat dish.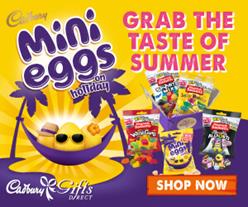 In case you missed it see what's in this section