An Alternative Wedding – Not Just for Halloween
Are you brave enough to embrace an alternative wedding theme? So many brides and grooms these days would like to have an alternative wedding theme but often just opt for the standard wedding as they feel that is what is expected.

As Halloween approaches, it's a great time to embrace an alternative that shows you as the unique individuals that you are.

Elitonia would like to share some photos from their recent photoshoot that embraces the alternative but has a glamorous wedding theme that draws influences from the gothic style...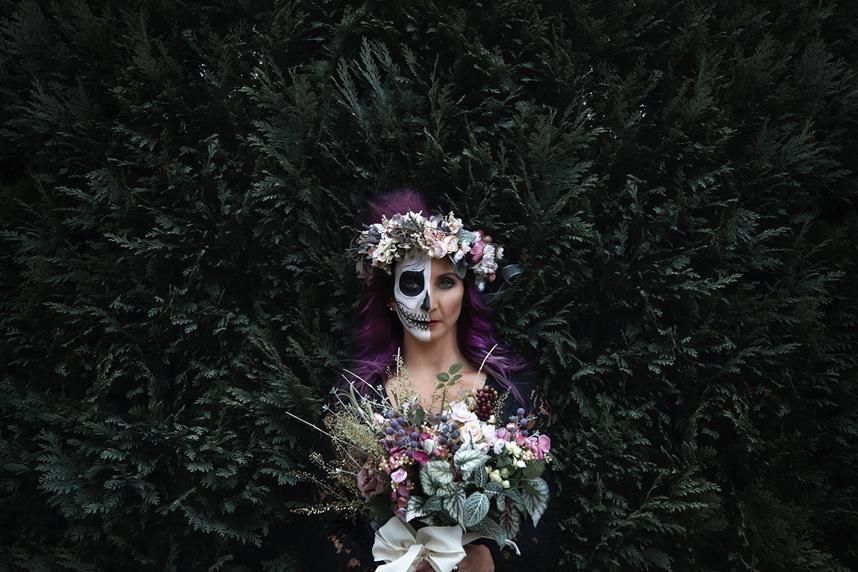 Elitonia and the team wanted to create a shoot that showed weddings and romance from a different perspective, because not everything to do with love needs to be pastels and delicate! There are as many different styles as there are brides and grooms, and couples should be encouraged to incorporate their unique style into their wedding.
The shoot was set in the Cotswolds and the Elitonia team have produced darkly luxurious inspiration with gothic detailing.
They hope that brides and grooms will find these photos inspirational and that they may want to emulate parts of this into their own wedding style.
Styling and Flowers by Elitonia ltd.
Photos by Rachel Pendlebury Photography
Hair and Make-up by Holly Andersen
Models: Mark Booker and Sarah Howell
In case you missed it see what's in this section